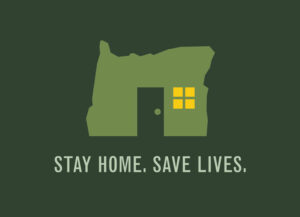 First, we hope you and your families are doing well, staying safe and practicing good social distancing. Given Oregon Governor's Executive Order No. 20-12 today, we have updated our practices and procedures as follows:
We are considered a critical infrastructure industry with "Essential Critical Infrastructure Workers" and will remain open for business.
Our Woodburn Main Office, Shop and all Project Sites are closed to visitors without an appointment. All visitors will need an appointment until further notice. Access should only be granted on a limited basis for essential business functions.
Bryan Ortiz has been appointed our official Senior Social Distancing Officer (SDO). Bryan is drafting fill-in templates for use on each of our projects and office locations. Each job site and office location will have a designated SDO appointed by our corporate SDO, Bryan Ortiz.
Exposure: If you have been exposed or believe you have been exposed to the COVID-19 virus we request that you DO NOT come to work. You should follow the CDC's guidelines, seek medical attention and remain away from work for at least 14 days or until you have a doctor's release with a COVID-19 negative test result.
If you are expressing symptoms or are a confirmed COVID 19 case: If you have been confirmed to have COVID 19 or expressing the symptoms, please refrain from coming to work for 14 days and contact Bryan Ortiz. Should you receive a diagnosis from your physician that your symptoms are not related or you have tested negative, please contact Bryan Ortiz.
Please help us communicate these updated practices to those who work around you. If you have any questions please don't hesitate to contact your managers.
Please review the AGC Best Practices related to Construction AGC COVID-19