ODOT Bid results from November 8, 2018: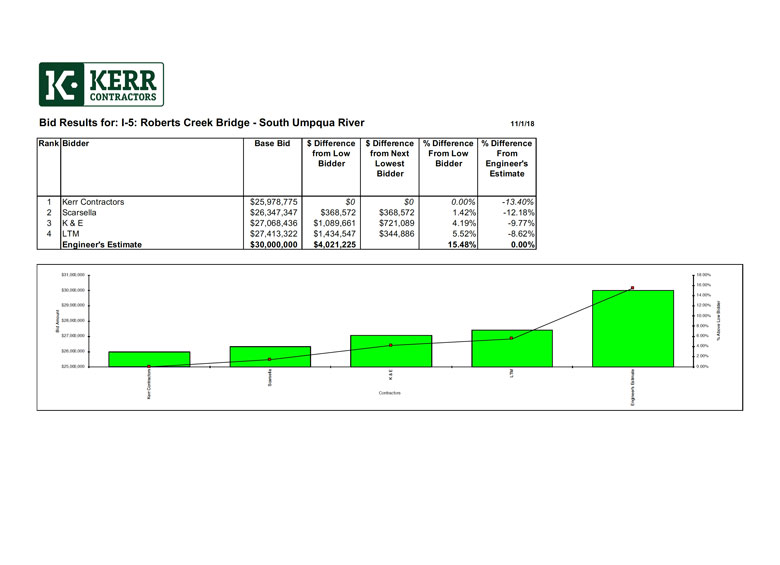 ODOT bid results from November 1, 2018 for a project on I-5 south of Roseburg at Roberts Creek. ​To help ease congestion and improve safety on Interstate 5 at Roberts Mountain, the Oregon Department of Transportation will construct a climbing lane on both approaches to the pass: southbound from milepost 117.7-116.3 and northbound from 115.3-116.8. ODOT will also repave the freeway in both directions between Roberts Creek (mile point 117.7) and the South Umpqua River (mile point 112.5). Substandard guardrail and median barrier will also be replaced. Work will include over 700,000 cubic yards of excavation, 45,000 tons of base rock and 81,000 tons of asphalt paving. Work to begin in the early spring.

This 2.5 mile multi-modal expressway from I-205 to SE 122nd Avenue improved traffic flow and eases congestion for people driving, biking and walking. The highway improved congestion on OR 212, I-205 and SE 82nd Avenue and 82nd Drive. Almost 20,000 daily trips are diverted from existing roads, reducing congestion costs by more than $20 million a year. It is the first phase of the larger Sunrise Corridor project.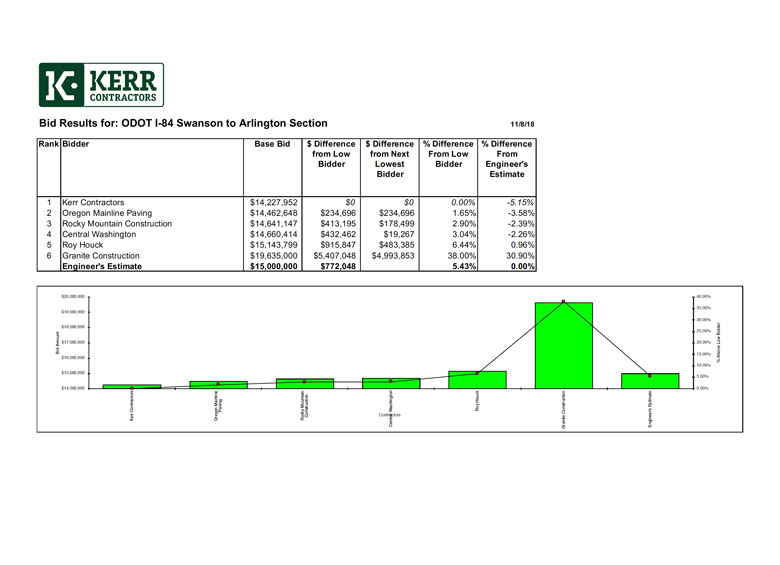 Repave approximately 12 miles of I-84 from Swanson Canyon (MP 125.5) to the City of Arlington (MP 138) and Repair sholders, repave ramps and connections where necessary​.