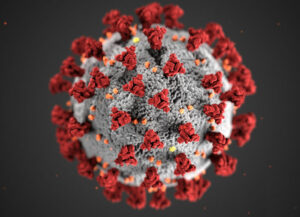 Company Guidance regarding the coronavirus COVID-19
We want to inform you regarding Kerr Contractors' response to the coronavirus pandemic.
First and most importantly, we hope that each of you and your families are safe and sound and that you are taking all precautions to keep yourself and your loved ones healthy and safe.
We understand that many of you may be anxious and concerned, but we want to reassure you that Kerr is open for business. As new guidance comes out from the local, state and federal government we will update you with changes to our policies.
Please do not come to the job-site or office if you have any symptoms or illnesses at all. If you experience the symptoms of COVID 19 seek medical advice and testing. Some team members may desire to work from home, however, many positions require a physical presence to perform job functions. Please talk with your supervisor about whether working from home is a potential option. In some cases, there are essential business functions that must continue that require a physical presence in one of our job-sites or at the office. In these situations, your supervisor will work with management to prepare a plan to ensure these essential functions are covered. If you have been around anyone who has tested positive or locations where someone has tested positive please notify your manager and self-quarantine until you have been tested and cleared. Those of you who remain in the field at a job-site or in the office should remember that physical distancing is key, as is washing your hands frequently and especially each time you touch a surface or object touched by another person.
We acknowledge because of the virus many services such as child care may not be currently available; however, we want to protect our employees and do not feel that bringing children to the office is best for their health or the health of our employees.
Please use caution and your best judgment when scheduling meetings. We would encourage all employees to avoid large gatherings within the office and encourage you to use alternative ways to communicate, such as messaging or video conferencing.
We feel the current conditions will persist through the month of March. At the end of the month, we will know more regarding the best practices going forward and will provide clarification at that time. If you have any concerns, please contact either Brent, Tim or myself.
Safety information from the CDC can be reviewed at the following link: Coronavirus Safety Guidelines